NSW's COVID Cases Rise, Victoria's COVID Cases Rise, Byron, Tweed and Kempsey lockdowns begin; CFMEU protest triggers suspension of construction in Victoria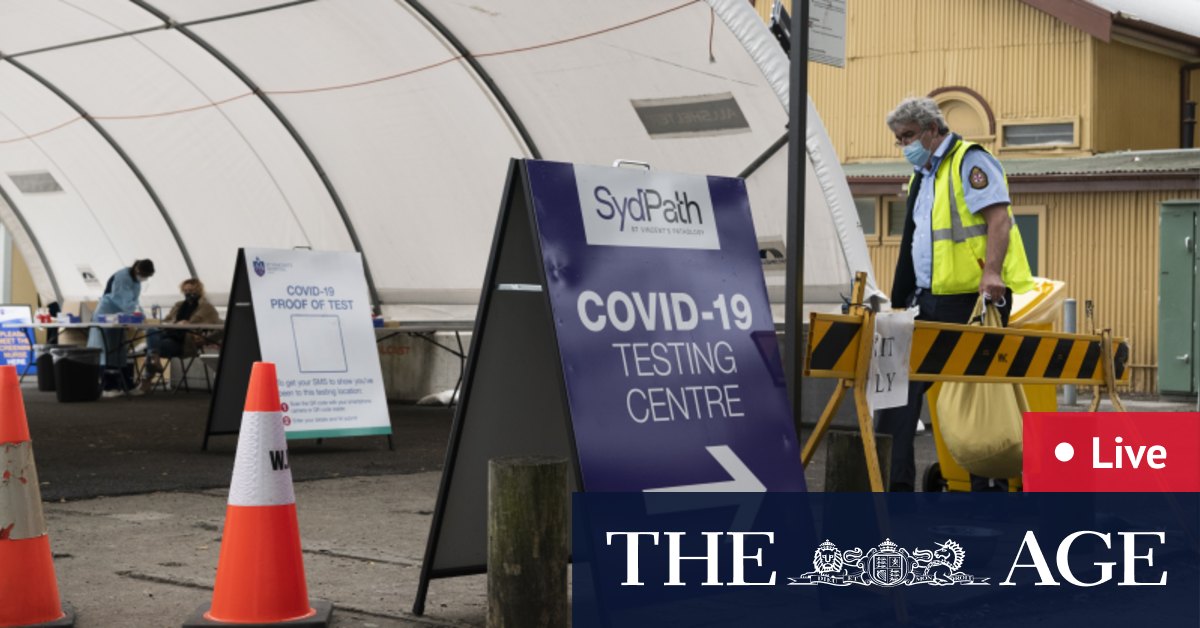 Victoria's director of health, Brett Sutton, has urged anyone who has yet to be vaccinated against COVID-19 in the state to make it their top priority.
He told reporters during today's coronavirus update that his colleagues were treating people with severe COVID-19 who were not vaccinated, "urgently, or did not have it. not prioritized in their life.
"I'm telling you, it's an emergency … If you're fully immunized, you protect yourself from this risk of being hospitalized and a lot of the risk of dying, and the risk of being in intensive care. … Prioritize it as if your life depends on it, because your life depends on it a lot. "
Professor Sutton said most of the state's 603 new COVID-19 cases today are in the northern suburbs of Melbourne, with 40% in the city of Hume. There were 242 new cases in Hume, 53 in Whittlesea, 56 in Moreland, 14 in Darebin and 12 in Yarra.
In the western suburbs, there have been 47 cases in Wyndham, 39 in Brimbank, 20 in Melton and 12 in Hobsons Bay.
Professor Sutton said there had been a "slow and steady increase" in cases in the southeastern suburbs, with 11 in Glen Eira, 10 in Casey, six in Cardinia and eight in Port Phillip.
There had been 10 new cases in regional areas. There are 25 active cases in Mitchell Shire, all linked to metropolitan Melbourne, and 18 active cases in Ballarat.
The most worrying outbreak has occurred at a senior care facility in Meadow Heights where there are 15 active cases, 11 staff and four residents. Ninety-four percent of facility staff had been fully immunized, the remainder having received a dose, and 77 percent of residents are fully immunized.
Professor Sutton said the targeted vaccination pop-ups had been "a huge success."
"Vaccination is absolutely our way out of this, it's our collective protection against COVID-19," Professor Sutton said.