KSEB is looking for a big price hike. If accepted, the monthly tariff for low-income households will increase by Rs 70-130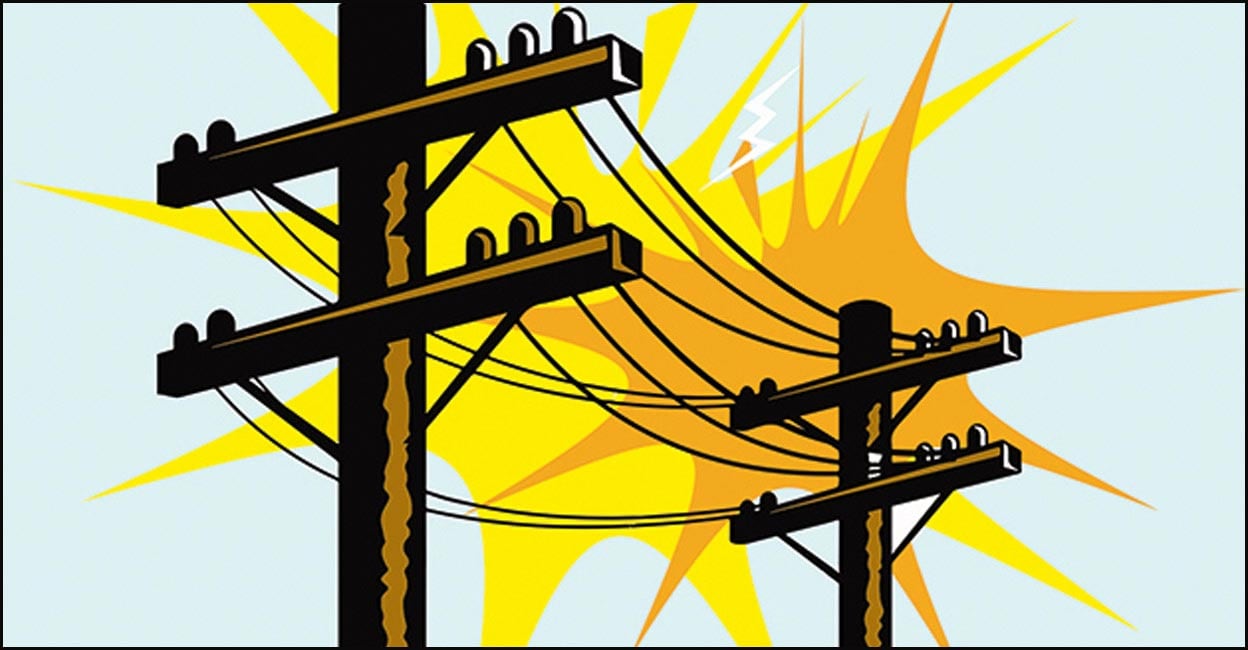 The Kerala State Electricity Board (KSEB) has requested an increase of 5-15% in electricity tariffs and an increase of 43-167% in fixed charges on various tranches for domestic consumers from the next fiscal year 2022-23.
The electric utility wants the new tariffs from April 1, 2022, when the validity of the existing tariffs will expire.
The minimum tariff, applicable for those who use 0 to 40 units per month, will be maintained at 1.50 per unit.
The maximum rate, reserved for large households consuming more than 500 units per month, will increase from Rs 7.90 to Rs 8.30 per unit.
The proposed increase would raise domestic tariffs in various consumption brackets from Rs 30 to Rs 850 per month.
The proposed tariffs were included in the petition that KSEB Limited (KSEBL) filed with the Kerala State Electricity Regulatory Board.
In addition, the KSEBL wants annual tariff increases until 2026-27.
The tariff hike was sought to bridge the growing utility revenue gap, which for 2022-23 is estimated at Rs 2,852.58 crore.
Fares for middle incomes
Almost 85% of domestic consumers over one crore in Kerala use between 0 and 250 units per month.
Within this consumption spectrum, there are six tariff bands: 0-40 units, 0-50, 51-100, 101-150, 151-200 and 201-250.
And among these, KSEBL has proposed the largest increase in consumption bands 51-100 and 101-150, in which 53.78% of the total domestic consumers in Kerala fall, mainly "low middle" income households. and "medium".
In slab 51-100, under which lies 29.15% of the total domestic consumers in Kerala, KSEBL has proposed an increase of Rs 3.70 to Rs 4.10 per unit, an increase of 10.8%.
The maximum monthly increment of this slab, including the fixed charge, would be Rs 63.
In the 101-150 range, which accounts for 24.63% of domestic consumers, it is proposed to revise the tariff from Rs 4.80 to Rs 5.50 per unit, an increase of almost 15%.
The maximum monthly increase of this slab, including the fixed charge, would be Rs 128.
The 101-150 slab is more taxed because this slab, although it has fewer consumers than the 51-100 slab, represents the largest consumption in the domestic category, 28.77% of the total domestic consumption.
The 51-100 panel, although it has more consumers, represents a relatively lower percentage of 21.25% of the total consumption.
Rich Man Rates
Consumption up to 250 units is billed telescopically, which means that lower consumption units will be billed at the rate of the lower slabs.
Let's say for example that a household consumed 210 units. When the tariff is calculated, the first 50 units will be charged at Rs 3.50 per unit, the second 50 units from 51 to 100 will be charged at Rs 4.10 per unit and so on.
The advantage of telescopic loads ends at 250 units. Beyond 250 units, non-telescopic loads are triggered.
Instead of progressive rates, a flat rate will be used to calculate the tariff. Suppose a household consumed 260 units per month.
In this case, the single rate set for the 0-300 unit slab will be used uniformly for the tariff calculation.
Non-telescopic loads are applied in five slabs: 0-300, 0-350, 0-400, 0-500 and above 500.
However, less than 5% of total domestic consumers fall into these five bands.
Fixed loads have mostly been doubled for single-phase and three-phase consumers. Over 75% of KSEBL's total energy sales are for domestic consumers.