Inside Housing – News – Housing associations face £20bn outlay on building safety and decarbonisation amid rising debt, warns Moody's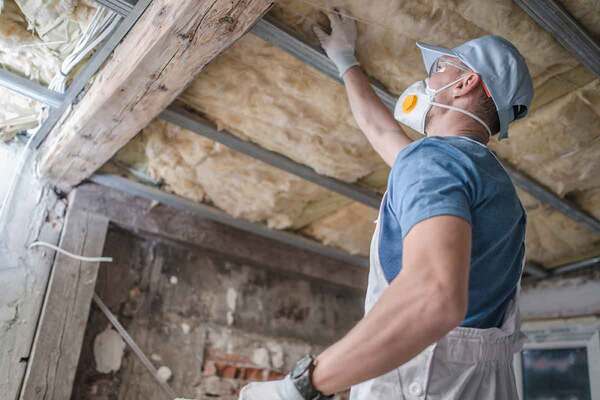 Housing associations in England will have to spend around £20billion over the next decade and many will increase their borrowing to cover the costs of building security and decarbonisation as current government support 'fails' warned Moody's.
dividing lines
---
Housing associations in England will have to spend around £20billion over the next decade and many will increase their borrowing to cover building security and decarbonisation costs as current government support 'fails', Moody's has warned # UKhousing
---
In a new report, the ratings agency said it expects debt levels for housing associations in England to rise to 4.6 times turnover, from the current figure of four times the turnover.
More than half of the 40 English associations that Moody's rates expect to increase borrowing, which the agency said would "weaken debt and interest coverage ratios".
About four in 10 homeowners, according to agency rates, plan to scale back their development plans.
"We are likely to see increased leverage or reduced development plans as grants, reserves and operational efficiencies are unlikely to cover these costs in full," said Maylis Chapellier, senior analyst at Moody's.
"Additionally, risks to the sector are heightened by significant uncertainty about how future decarbonization costs will be financed."
For London landlords in particular, with a large number of older skyscrapers and inventory, Moody's said the additional borrowing could be "credit negative".
---
---
A number of housing associations have already drastically reduced their development ambitions in the face of rising costs, including London giant L&Q.
Estimates reported by Moody's suggest English housing associations will need to spend around £10 billion to meet new post-Grenfell fire safety and building standards. Spending is expected to peak in fiscal year 2023.
Spending on obtaining energy performance certificate (EPC) C-band properties by 2035 is expected to cost the English sector £9.1bn, Moody's said.
Longer term, some estimates suggest that making social housing carbon neutral by 2050 will cost between £36 billion and £58 billion, the agency said.
"The English HAs had already revised their estimates of repair and maintenance expenditure for the next five years upwards by around 12% in anticipation," the report said.
"However, labor and material shortages, as well as broader inflationary pressures, will likely drive costs even higher."
Moody's also warned that the government's "funding announcements to date fall short of required spending."
He pointed out that few housing associations are eligible for the government's £5.1billion building safety fund or the extra £4billion announced by Housing Secretary Michael Gove in January.
"Few HAs will actually be able to access funding because they are only eligible if the costs would otherwise be passed on to tenants or if they threaten the financial viability of the HA," the agency said.
On decarbonisation, Moody's said the government's £3.8bn Social Housing Decarbonisation Fund only covers 42% of the estimated cost of reaching the EPC's C-band and does not tackle than to "fabric first" measures, which relate to the fabric of the building.
"London has the highest share of older housing units (37% built before 1929), suggesting that London HAs
are likely to face the highest renovation costs," the report says.
Register for the Retrofit Challenge Summit
A must-do one-day summit for anyone involved in the large-scale renovation of UK homes.
Join us on March 24, 2022 for the second annual Retrofit Challenge Summit, which will equip you with the knowledge to finance, plan, acquire and complete retrofit projects at pace, scale and the first time.
For more information and to register, click here