How the HKU MBA can open the doors to a consulting career in China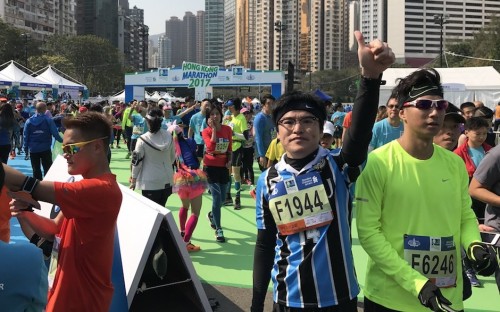 "If I hadn't studied an MBA at (HKU), I wouldn't have been able to land a consulting job in China," says Narumi Hashimoto, a Japanese MBA graduate who now works for the consulting firm in China. iVision IT in Shanghai.
iVision is a subsidiary of Mitsubishi Corporation — Japan's largest general trading company (Sogo Shosha) —and the Nomura Research Institute — Japan's leading consulting firm — and helps design IT strategy for Chinese and Japanese companies operating in China.
Narumi, a Japanese MBA graduate working in China, is still a rare breed. He was one of four Japanese students in his MBA class of 55-60 students. With the boom in business between China and Japan, more and more Japanese companies are acquiring companies in China, but cultural divides remain.
Narumi, a former PwC associate in Tokyo, chose the HKU MBA to gain the knowledge needed to bridge this gap. HKU's unique 14-month MBA program included one month in Beijing, nine months in Hong Kong, and a four-month exchange at Columbia Business School in the United States.
For Narumi, it was the gateway to a career in China.
How did your work as a consultant in China come about?
Originally, I wanted to go back to a post-MBA consulting company in Tokyo. But during my MBA, I came into contact more and more with the overseas offices of Japanese companies in China, including my current company.
The HKU MBA helped me understand what Chinese people think and how they think. This improved my communication skills and allowed me to pass my interviews. In Tokyo, my clients and senior managers were typically Japanese; their way of thinking was the same. But when I started working in Shanghai, I was dealing with Japanese clients with Chinese employees, their working styles are very different.
On the HKU MBA, my classmates all handled projects differently. I have known a lot of different cultures and learned to adapt and adjust.
What advice would you give to Japanese MBA students who wish to do the same?
With an MBA, you can broaden your knowledge and have the opportunity to work in another country. The network I developed during my MBA now helps my business in China: one of my former classmates is now my client's business partner in China!
Why did you decide to pursue an MBA at HKU?
I wanted to know more about Asian affairs outside of Japan. Before the MBA, I worked in Tokyo and many of my colleagues were developing businesses in China and Singapore.
The HKU MBA was perfect for me. The class size was relatively small, with students coming from all over the world including Asia, which gave me Asian business experiences every day. It's an intense 14 month program and I was able to study in Beijing, Hong Kong and New York. Even in a short program, I got to experience a lot of different cultures.
If I had graduated from Harvard or MIT, I might have gotten a job at McKinsey. But to land a job at a Japanese company expanding in Asia, studying an Asian MBA was important.
What were the highlights?
My favorite teacher in college was Bennett Yim and his Strategic Marketing Management course is one of the best courses in the school. Along the way, we worked on a project to improve the current marketing strategies of existing companies. We were able to put our knowledge into practice.
The HKU MBA program also offers the London or New York track. For me, the exchange program at Columbia Business School was very exciting! The teachers came from many different industries and gave me a lot of practical knowledge to improve what I had learned academically at HKU.