BNM: Moderating global economic growth and lower commodity prices will weigh on Malaysia's export growth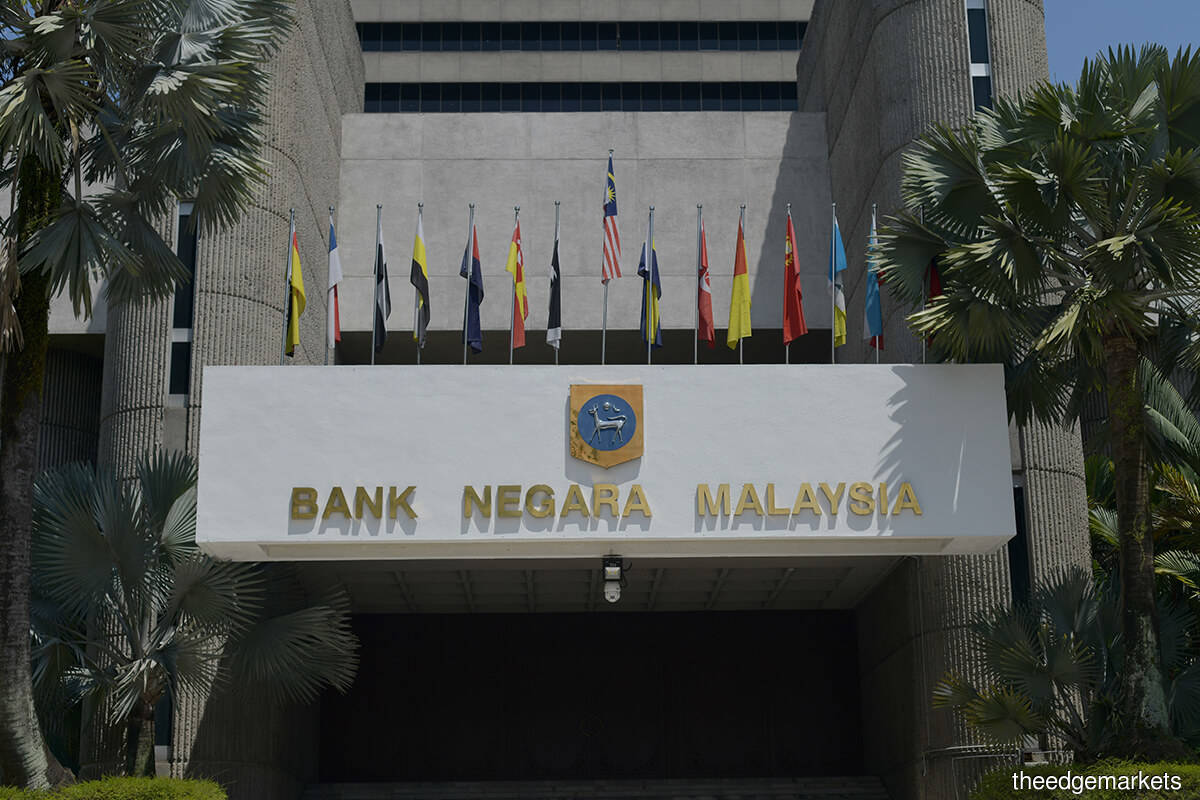 KUALA LUMPUR (September 30): Bank Negara Malaysia (BNM) said on Friday (September 30) that moderating global economic growth and lower commodity prices are expected to weigh on Malaysia's export growth.
"Malaysia's diversified exports across products and markets should help cushion this impact," BNM said in its monthly highlights report for August.
The central bank, citing data from the Statistics Department and the Malaysia External Trade Development Corporation (Matrade), reiterated that the country's exports recorded robust growth of 48.2% year-on-year (yoy) in August 2022, worth RM141.3 billion.
In comparison, exports grew by 38% year-on-year in July 2022 (RM134.1 billion) and 38.7% in June 2022 (RM146 billion).
"Manufactured export growth was driven by electrical and electronic (E&E) and petroleum products. Meanwhile, commodity exports continued to be supported mainly by crude palm oil (CPO), liquefied natural gas (LNG) and crude oil shipments," BNM said.
In addition, it specifies that net financing increased by 6.1% at the end of August (July: 5.3%), driven by stronger growth in both outstanding loans of 6.8% (July: 5, 9%) and corporate bonds 4.3% (July: 5.9%). : 3.7%).
"Outstanding loans to households increased by 6.5% (July: 6.1%) amid steady growth in most cases. In particular, loan disbursements reflected sustained growth in loan applications , especially for the purchase of houses and cars," the BNM said.
"For businesses, growth in outstanding loans amounted to 6.7% (July: 5.9%), mainly driven by the wholesale trade, industry and utilities sectors. By segment, credit flows to SMEs (small and medium-sized enterprises) remained particularly abundant, with growth in outstanding loans exceeding 7.5% (July: 6.6%).
He also assured that banks remained well capitalized to support the economic recovery. The BNM said the banking system recorded RM126.7 billion in excess capital buffers at the end of August.
"Banks' capital position remained strong to weather potential stress and continue to support credit flows to the economy. This allowed some banks to maintain dividend payouts during the month," BNM said.
Banks' resilience continued to be supported by good asset quality, BNM added.
"The overall gross and net impaired loan ratios remained broadly stable at 1.84% (July: 1.85%) and 1.1% (July: 1.2%), respectively. The loan loss coverage ratio (including regulatory reserves) remained at a conservative level of 113.7% of impaired loans, with total provisions representing 1.8% of total loans," he said. .
The BNM said the banking system recorded RM41.5 billion in total provisions and regulatory reserves at the end of August.