Austin talks | Religious leaders work to open a credit union on the West Side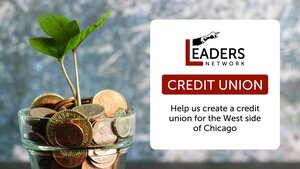 A group of religious leaders has launched a campaign to raise $ 300,000 by the end of the year in hopes of opening a credit union on the West Side.
Lead by The network of leaders, the effort is focused on providing West Side residents with more economic opportunities. David Cherry, president of The Leaders Network, said that a credit union – owned and operated by the community – would offer another way to help people lift themselves out of poverty.
"If a person can get the support of a financial institution… then they can open grocery stores, dry cleaners and restaurants, and they can start putting people in their business, which would help the entire West Side." Cherry said. .
He said the lack of financial institutions on the West Side means fewer options for residents.
Cherry noted that some residents of Austin and the surrounding area may not have the credit necessary to obtain loans from a bank. A credit union, he said, is a great option for people who have been denied opportunities in the past. And it would provide residents with an alternative to payday lenders and risky businesses.
There is no exact location in mind yet. Cherry said it could be in a church, office building, or storefront.
At a Leaders Network meeting earlier this month, Rabbi Max Weiss of Oak Park B'nai Temple Abraham Zion said, "It's a way to help people and bring people together. to help themselves. I know we can do it.
Reverend Ira Acree of the Greater St. John Bible Church pledged to raise $ 5,000, which prompted Reverend Marshall E. Hatch Sr. of the New Mount Pilgrim Baptist Missionary Church and Reverend Cy Fields of the church Baptist Landmark to promise to collect more than that. Reverend Timothy Hoekstra has also pledged to fundraise for this effort.
You can donate to the fund here.
Suzanne McBride contributed to this story.